Setting up an Integrated Advertising Partner with Kochava
This is a summary. For the full instructions, please see here.
When creating an install campaign,
Select a YouAppi in the Media Partner drop-down.
Check Share With Publisher setting allows the associated publisher to view the settings for this tracker.

Create a New Postback Configuration
Log in to Kochava.
Navigate to the desired app.
Select App Tools>Partner Configuration.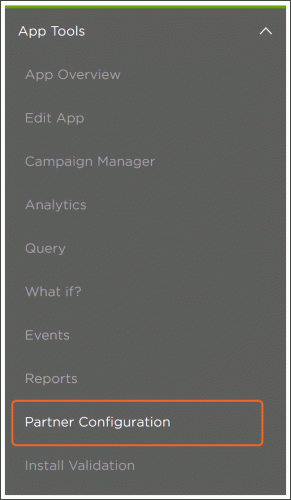 Click Add a Configuration.
Select Youappi.
Click Go.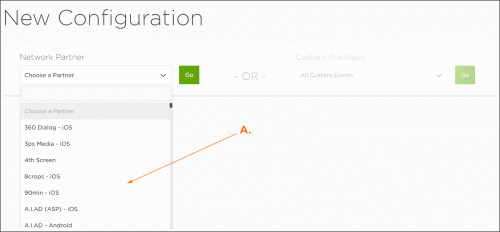 Choose deliver "All" in Delivery Method: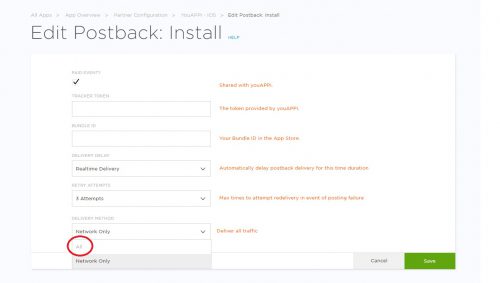 Click Save.