Setting up an Integrated Advertising Partner with AppsFlyer
Integrated Partners List
Enter the Integrated Partners list by clicking the first link under Configuration on the left bar:

On the page that appears, use the search box to find "YouAppi".
Active Partners Filter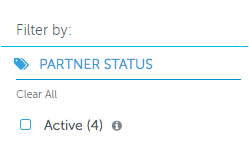 You can view only your active configurations in the Integrated Partners list by checking the Filter By Partner Status box.  You want to make sure that Youappi is an active configuration.
Integration Tab
General Settings
This section is used for connecting Youappi with AppsFlyer.
Partner ID
Youappi requires connecting with AppsFlyer via a unique ID given to the advertiser by Youappi. This ID may be called app ID, account ID, user ID, network ID etc.

Default Postbacks
If attribution/integration is enabled for Youappi, AppsFlyer can send automatic postbacks to it following user installs, launches, re-engagements and rejected installs. Use this section to define the source of the users that postbacks are sent for.

Find Sending Option (as in the above screenshot) and Select "Events attributed to any partner or organic."
Activate Partner
Please make sure that our partner is Active in the configuration page: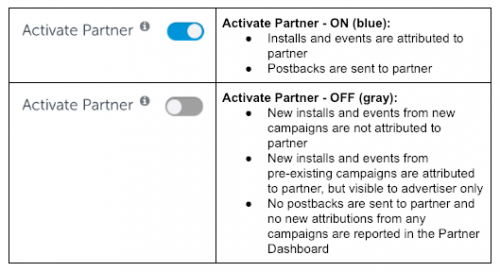 You can see the full guide here:
https://support.appsflyer.com/hc/en-us/articles/207033816-Integrated-Partners-Setup-Guide#Intro