YouAppi's usage of non-attributed data
In order for YouAppi to better target your users or potential users, it's best to send us all attribution data from your tracker, i.e. not only data attributed to YouAppi.
With the above setup, YouAppi will be able to avoid displaying ads to users who already downloaded the app.
Enabling postbacks for all data from in the trackers' dashboard
AppsFlyer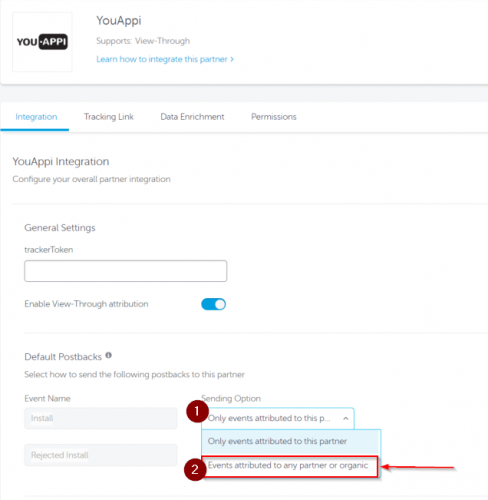 Branch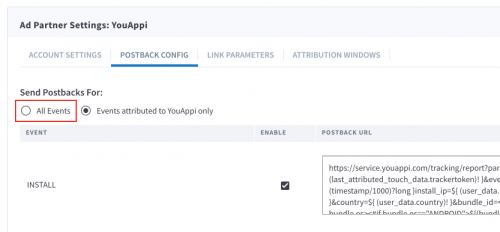 Singular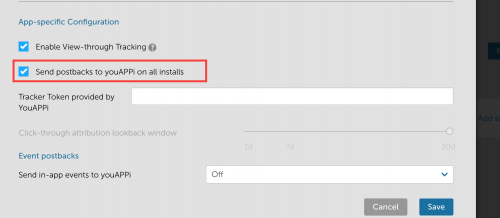 TUNE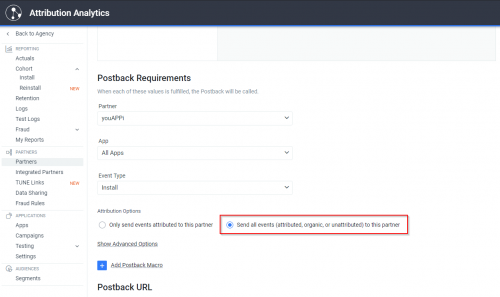 Kochava
Tenjin
Tenjin are already set to send YouAppi all data by default